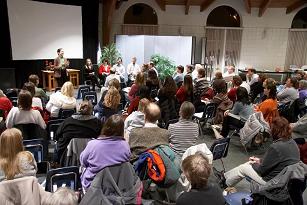 Kathy's Upcoming Talks
January 17, 2015, CHESS Homeschooling through High School seminar, Centreville, VA
January 24, 2015, Mom's Morning Out, 2 talks, Abington, Maryland.
February 12-14, 2015, Texas Homeschool Convention, Ft. Worth, Texas.
February 22-27, 2015, SHARE Family Education Conference.
March 12-14, 2015, Southeast Homeschool Convention, Greenville, South Carolina.
April 9-11, Midwest Homeschool Convention, Cincinnati, Ohio.
April 17-18, Accessibility Summit, McLean, Virginia. "Join families, caregivers, faith-based organizations, service providers, teachers and other professionals connected to the special needs community."

June 11-12, WHO Convention, Washington Homeschool Organization, Puyallup, Washington, (just south of Seattle).